What are Cocoa Flavanols?
Cocoa flavanols are bioactive compounds found in the cacao plant.
They support healthy blood flow by increasing your body's natural pool of nitric oxide.
Better blood flow means your heart & brain gets the oxygen and nutrients it needs to perform at its best!
The Most Proven Flavanol Bioactive backed by:
Years of Scientific Research

Published Scientific Papers

Clinical Studies with Leading Research Institutions
Promote a Strong Heart & Cardiovascular System
Available in 2 formats:​
Increases Blood Flow Within 2 Hours

Keeps Arteries Healthy & Flexible

Helps Retain Healthy Blood Pressure Levels

Helps Retain Healthy Cholesterol Levels
Improve Memory & Brain Function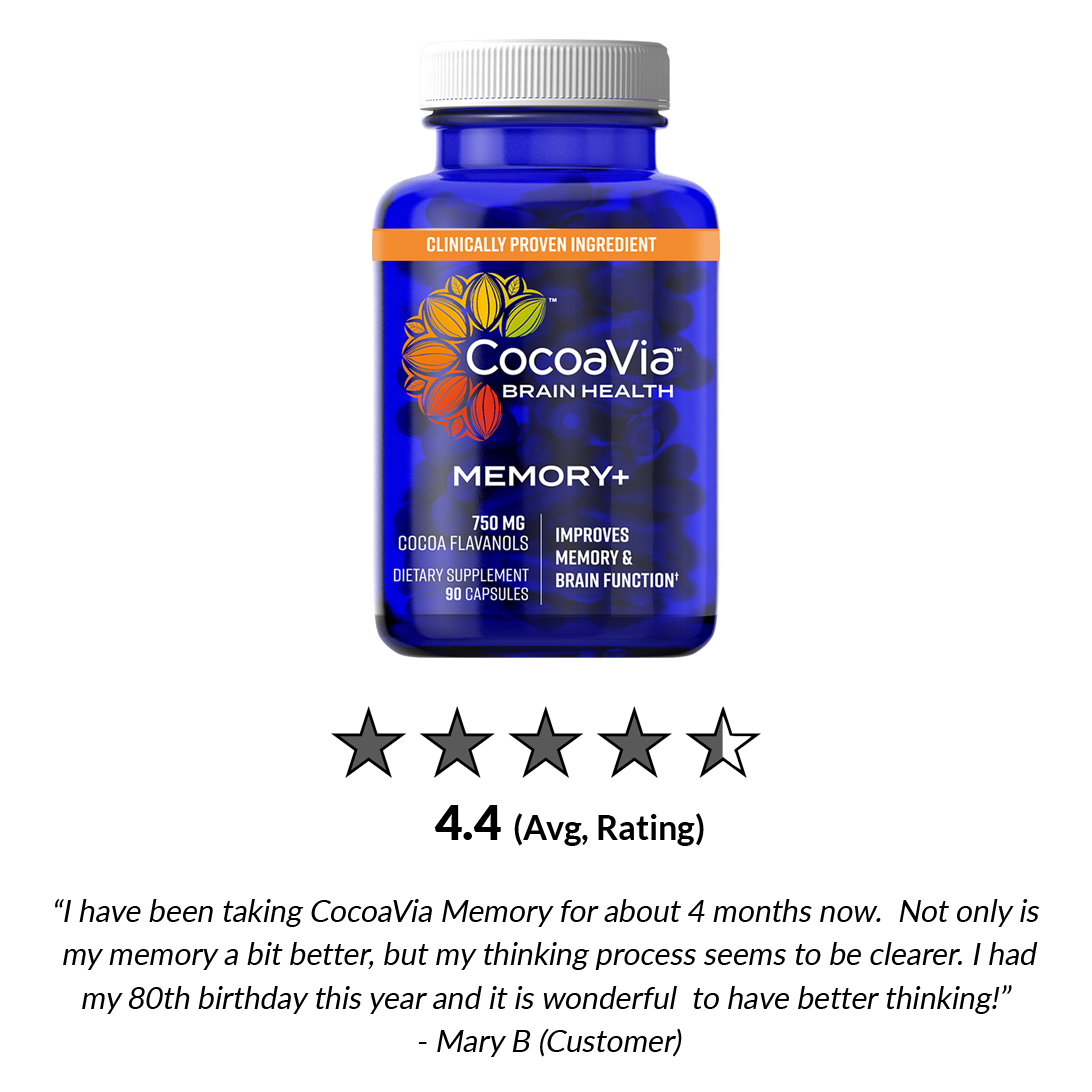 CocoaVia™ Memory+
Improve memory in as little as 8 weeks!
Contains 750mg of cocoa flavanols
Improves 3 types of memory:
+31% increase in word recall
+24% enhanced spatial memory
+14% improvement in long-term memory
Shop Now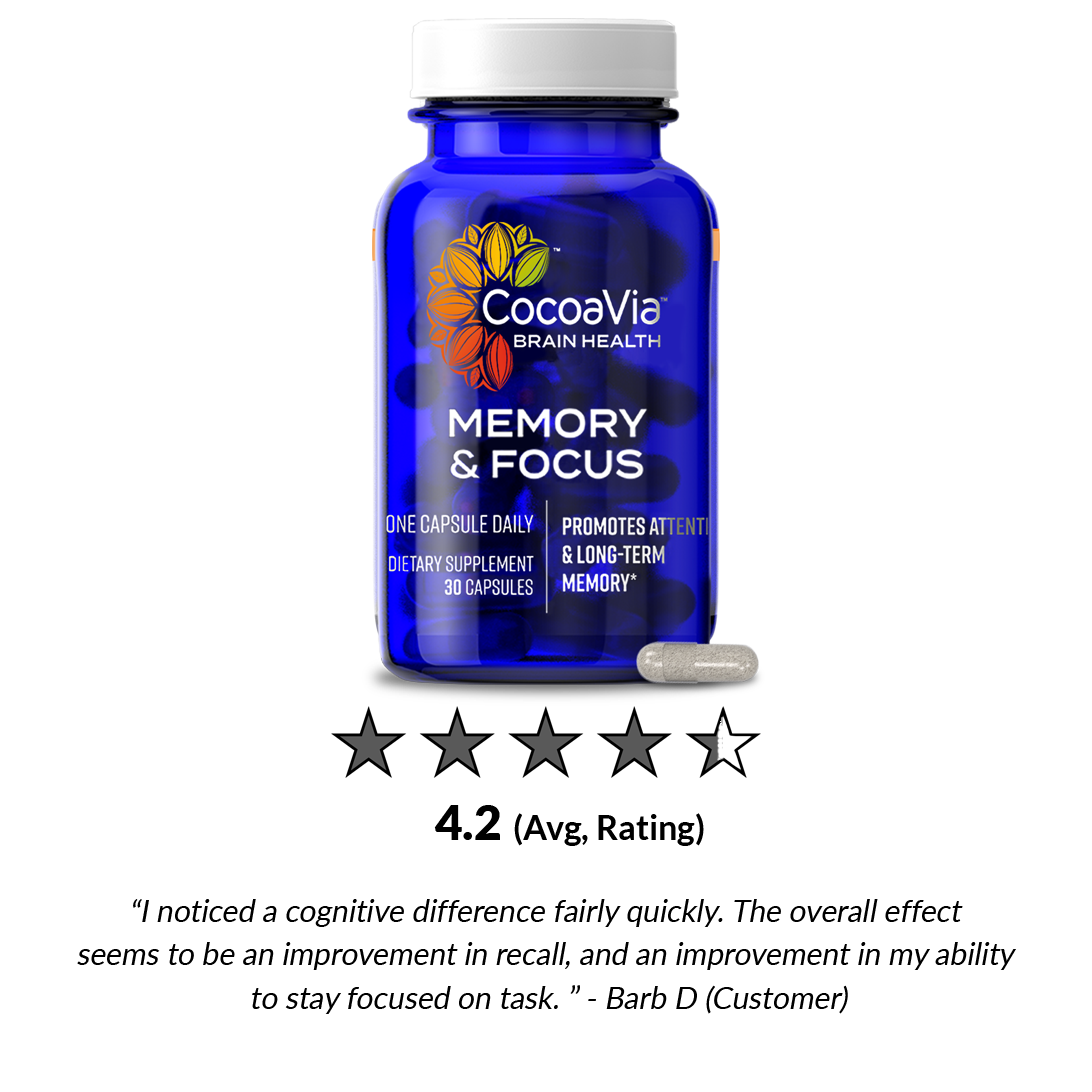 CocoaVia™ Memory & Focus
Promotes Attention & Long-term Memory ​with just 1 powerful capsule!
A unique blend of plant-based ingredients with clinically-proven Cocoapro cocoa extract, (-)- epicatechin, FloraGLO Lutein, & naturally-sourced caffeine
Supports 5 areas of brain performance including: Attention, Executive Function, Word Recall, Long-term Memory, & Visual Memory
Shop Now
Flavanols are compounds found in many plant-based foods and drinks, such as tea, apples, berries & cocoa.
You can achieve this guideline by eating a healthy, varied diet, but even with this, getting this level of flavanols EVERY day can be tough.


So think diet first, and then consider how a supplement like CocoaVia™ can help fill the gaps. In one serving of CocoaVia™ (500mg), you can get your recommended amount of flavanols.

Promo Code: One use per customer. Valid on any single, bundle, or subscription orders of CocoaVia products through September 30, 2023