The largest clinical study investigating the long-term impact of cocoa extract supplementation and multivitamins on health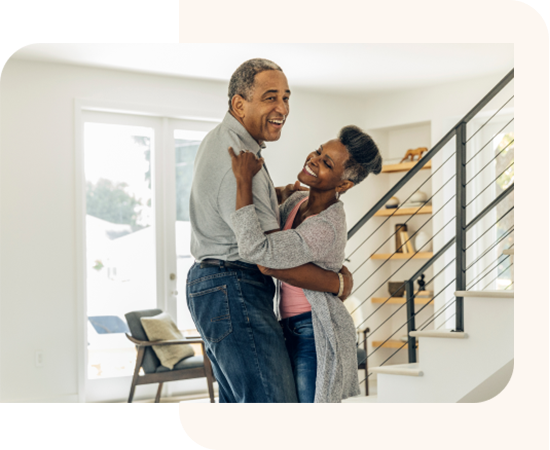 What is the COSMOS Study?
The Cocoa Supplement and Multivitamin Outcomes Study (COSMOS):
Largest study on a bioactive

 

COSMOS Investigates whether cocoa extract supplementation or multivitamins can have a long-term benefit on health as we age

Initiated and led by Brigham and Women's Hospital, an affiliate of Harvard Medical School
Randomized, doubled-blinded, placebo controlled – the gold standard in research
STUDY PARTICIPANTS comprised of Healthy Women and Men from across the U.S.
OF COCOA FLAVANOLS were evaluated in the study, using a cocoa extract supplement.
Staying healthy as we age is important.
However, there is still a lot more for science to uncover on the contributors to healthy aging.
COSMOS looks to further our understanding of healthy aging, and specifically the role cocoa flavanols can play in our health.
The scale and duration of COSMOS will lead to important insights into the role that nutrition, including bioactives like flavanols, can play in heart, brain, and our general health.
The first publication from COSMOS will focus on cardiovascular health, and it will be the first of many to come.
 Learn more about the first results from the COSMOS Trial.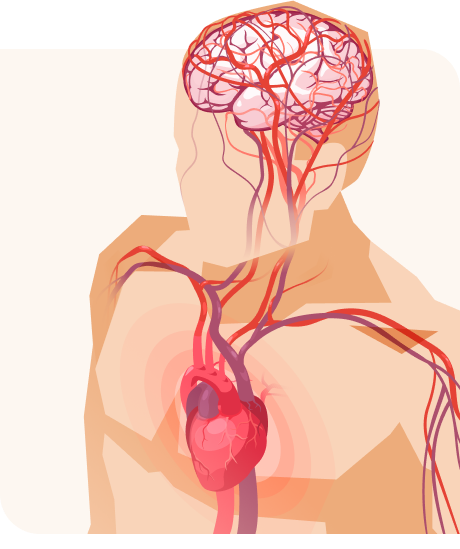 Cocoa Extract Supplement Materials
The cocoa extract supplement used in the study was specifically designed to meet the rigorous requirements of human clinical research.
500mg of cocoa flavanols were evaluated in the study using cocoa extract supplementation.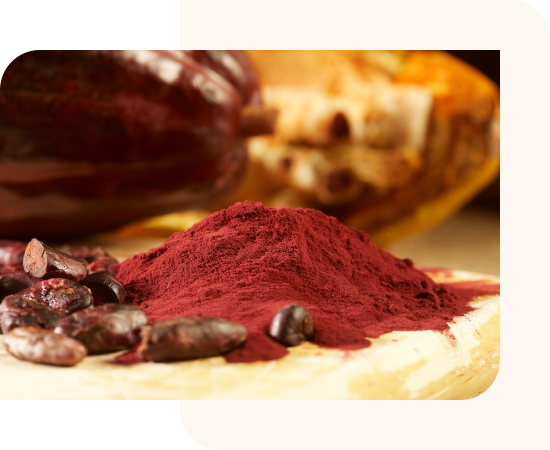 COSMOS
Leadership & Partners
COSMOS is a trial that was initiated and led by scientists from Brigham and Women's Hospital, an affiliate of Harvard Medical School, and conducted in conjunction with the Fred Hutchinson Cancer Research Center.
It was co-founded by the NIH, Mars Edge and Pfizer, whose consumer healthcare business is now part of GSK Consumer Health Care.
Mars Edge, a segment of Mars, Incorporated to supporting human health through nutrition, contributed to the study in the form of investigator-initiated grants and in-kind funding, including the provision of test materials.
COSMOS Results Are Expected Soon!
The ONLY supplement with the same ingredient as tested in COSMOS
CocoaVia™ Cardio health products contain 500 mg of cocoa flavanols - the same amount as tested in COSMOS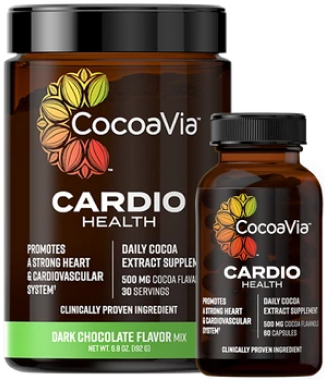 Available in Capsules and unsweetened Dark Chocolate Powder
Some of the inactive supplement ingredients might differ, e.g., clinical trials have specific requirements for capsule materials.