Chai Smoothie Recipe
{ "@context": "https://schema.org", "@type": "Recipe", "name": "Chai Smoothie", "image": [ "https://i.shgcdn.com/47f1a1eb-3327-42b4-87b5-c66e28751544/-/format/auto/-/preview/3000x3000/-/quality/lighter/" ], "datePublished": "2020-03-31", "totalTime": "00:10", "keywords": "chai, smoothie", "recipeYield": "1", "nutrition": { "@type": "NutritionInformation", "calories": "5 calories" }, "recipeIngredient": [ "1/2 cup boiling water", "1 chai-flavored tea bag", "1/2 cup fat free milk", "1 Tbsp. honey", "1 packet of CocoaVia™ Dark Chocolate Unsweetened supplement" ], "recipeInstructions": [ { "@type": "HowToStep", "name": "Pour Tea", "text": "Pour boiling water over the tea bag in a measuring cup with a pour spout" }, { "@type": "HowToStep", "name": "Steep", "text": "Let steep for 5 minutes; remove the tea bag" }, { "@type": "HowToStep", "name": "Combine Ingredients", "text": "Pour the milk and tea into a blender; add the CocoaVia™, honey and a handful of ice" }, { "@type": "HowToStep", "name": "Blend", "text": "Cover and blend until smooth" } ] }
1/2 cup boiling water
1 chai-flavored tea bag
1/2 cup fat free milk
1 Tbsp. honey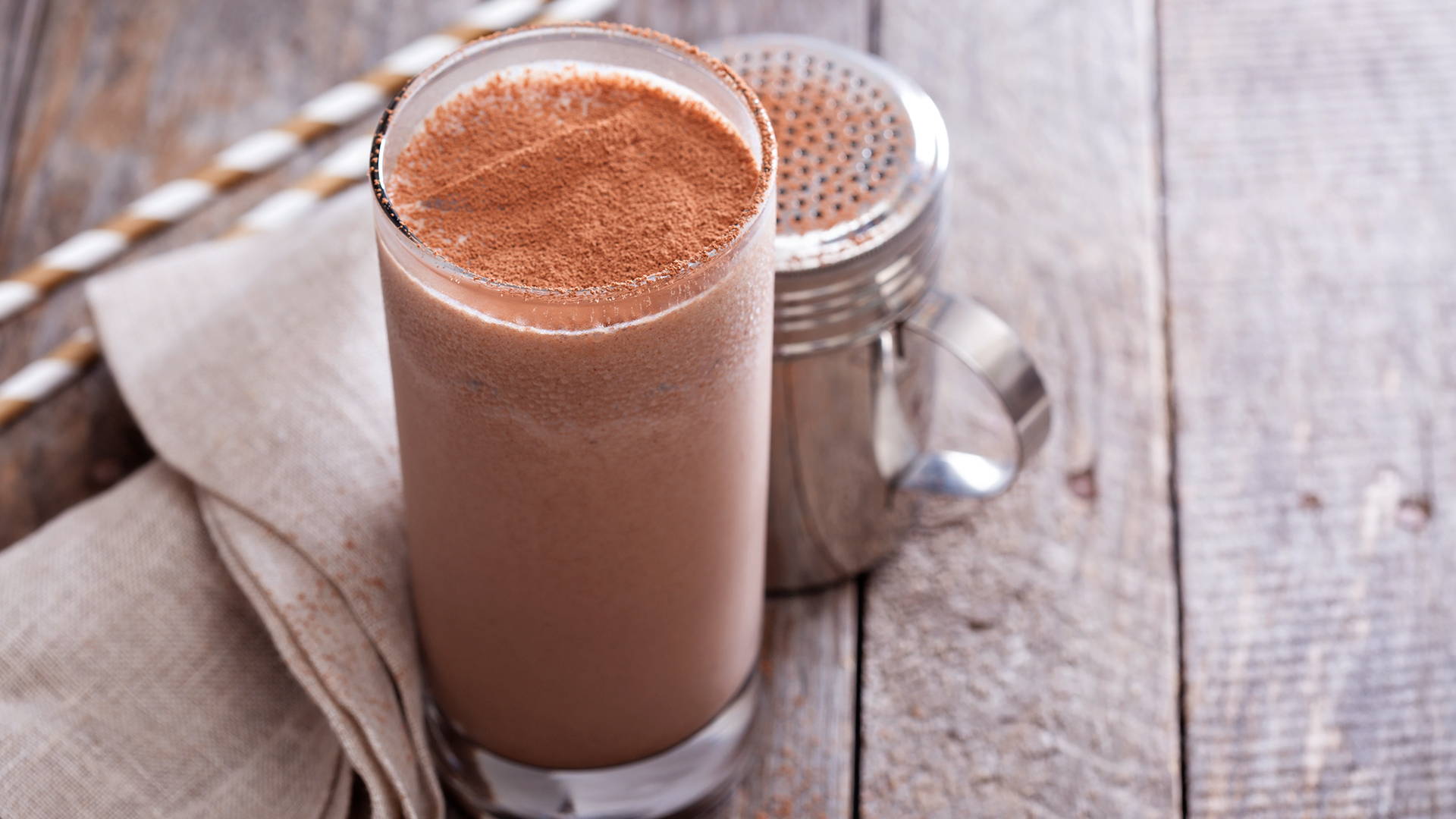 Pour boiling water over the tea bag in a measuring cup with a pour spout.
Let steep for 5 minutes; remove the tea bag.
Pour the milk and tea into a blender; add the 1 Scoop of CocoaVia™ Cardio Health Powder, honey and a handful of ice.
Cover and blend until smooth.
NOTE: Makes 1 serving
Calories from fat 5, Total fat 1g, Saturated fat 0g, Trans fat 0g, cholesterol 3mg, Sodium 52mg, Total carbohydrates 27g, Dietary fiber 1g, Sugars 24g, Protein 5g, Caffeine 30mg*, Cocoa Flavanols 500mg**
*30mg naturally occurring caffeine/serving
**Flavanol content determined by AOAC Official MethodSM 2012.24